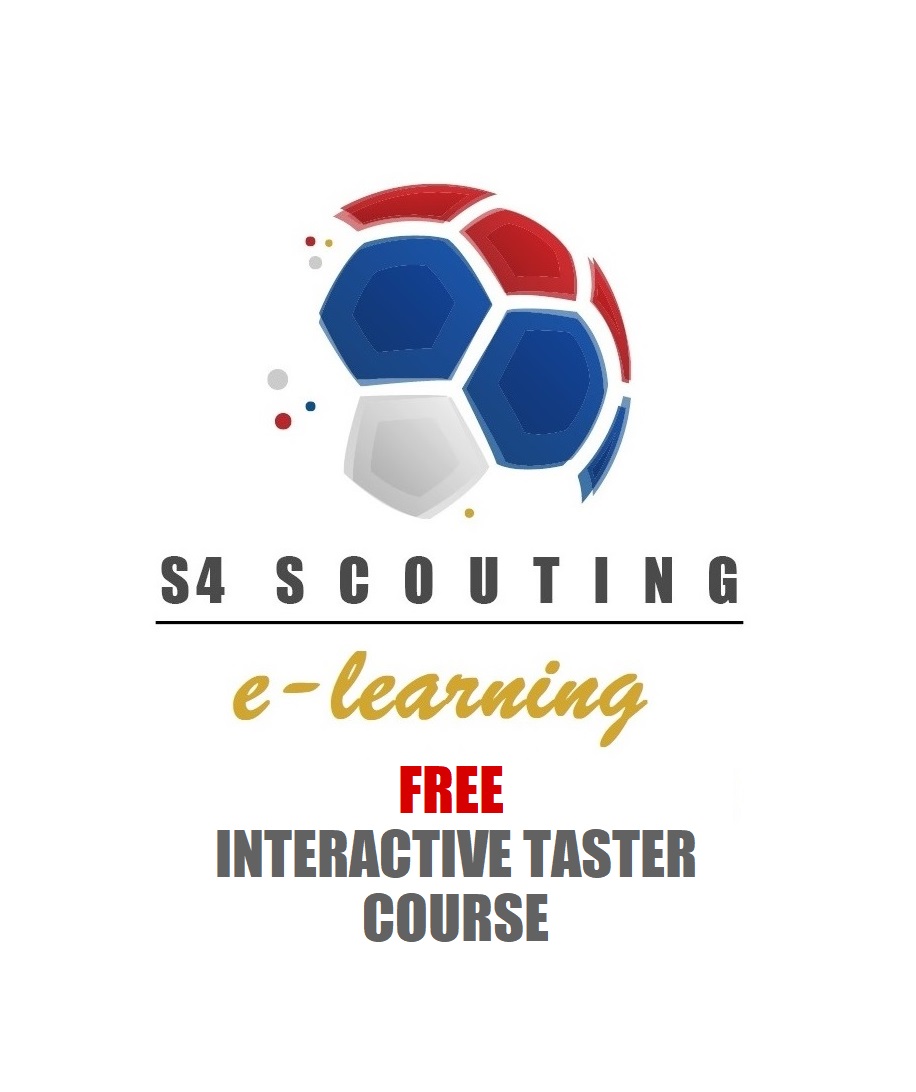 Bine ați venit la S4 Scouting –Curs
Mostră Interactiv.
Welcome to the S4 Scouting - Taster Interactive Course.
Bine ați venit la S4 Scouting –Curs Mostră Interactiv.
This free course is an introduction to our Interactive e-Learning Football Fundamentals and Scouting Course - Level 1.
Acest curs gratuit este o introducere la cursul nostru interactiv e- Learning de Scouting si Fundamentele Fotbalului - Nivel 1.
Notă: Pentru o mai buna înțelegere și o familiarizare cu terminologia fotbalistică folosită în fotbalul Englez, cursul original în limba Engleză vă este prezentat având inserată traducerea în limba Română marcată în culoarea albastră. 
This short course will give you an example of what to expect from our e-learning scouting courses. On this course you will have the opportunity to complete video tasks testing your scouting observations and you will be able to answer a multi choice quiz to test your knowledge and progress through the course.
Acest curs scurt vă va oferi un exemplu de ceea ce vă puteți aștepta de la cursurile noastre de   E-learning . Pe parcursul acestui curs, veți avea posibilitatea de a finaliza Exerciții video de testare a observațiilor dumneavoastră și veți avea posibilitatea de a răspunde unui test cu alegere multiplă pentru a vă testa cunoștințele dumneavoastră și progresul prin intermediul cursului.
About our founder
Despre fondatorul nostru
Ged Searson
Ged Searson has over 25 years of football coaching experience, mentored along the way by among others the legendary Sir Bobby Robson, and over 11 years' experience as a scout in professional football to deliver Scouting Workshops and Courses of the highest level. As a former First Team Domestic and European scout of Premier League Club West Ham United and Chief Scout of two Football League clubs, Ged passes on his vast knowledge to his attendees through his fully interactive Scouting Workshops and Courses.
GED SEARSON
Ged Searson are peste 25 de ani de experiență ca antrenor de fotbal, avandul ca mentor, pe parcurs, pe legendarul Sir Bobby Robson și peste 11 ani de experiență ca Scouter/Oposition Scouter/ Match Analist în fotbalul profesionist pentru a oferi ateliere și cursuri de cercetare de cel mai înalt nivel. În calitate de fost Scouter pe plan intern și european al echipei din Premier League West Ham United și Scouter șef la două cluburi din Ligile inferioare din Anglia, Ged transmite cunoștințele sale vaste participanților acestui curs de explorare si fundamentare interactiv.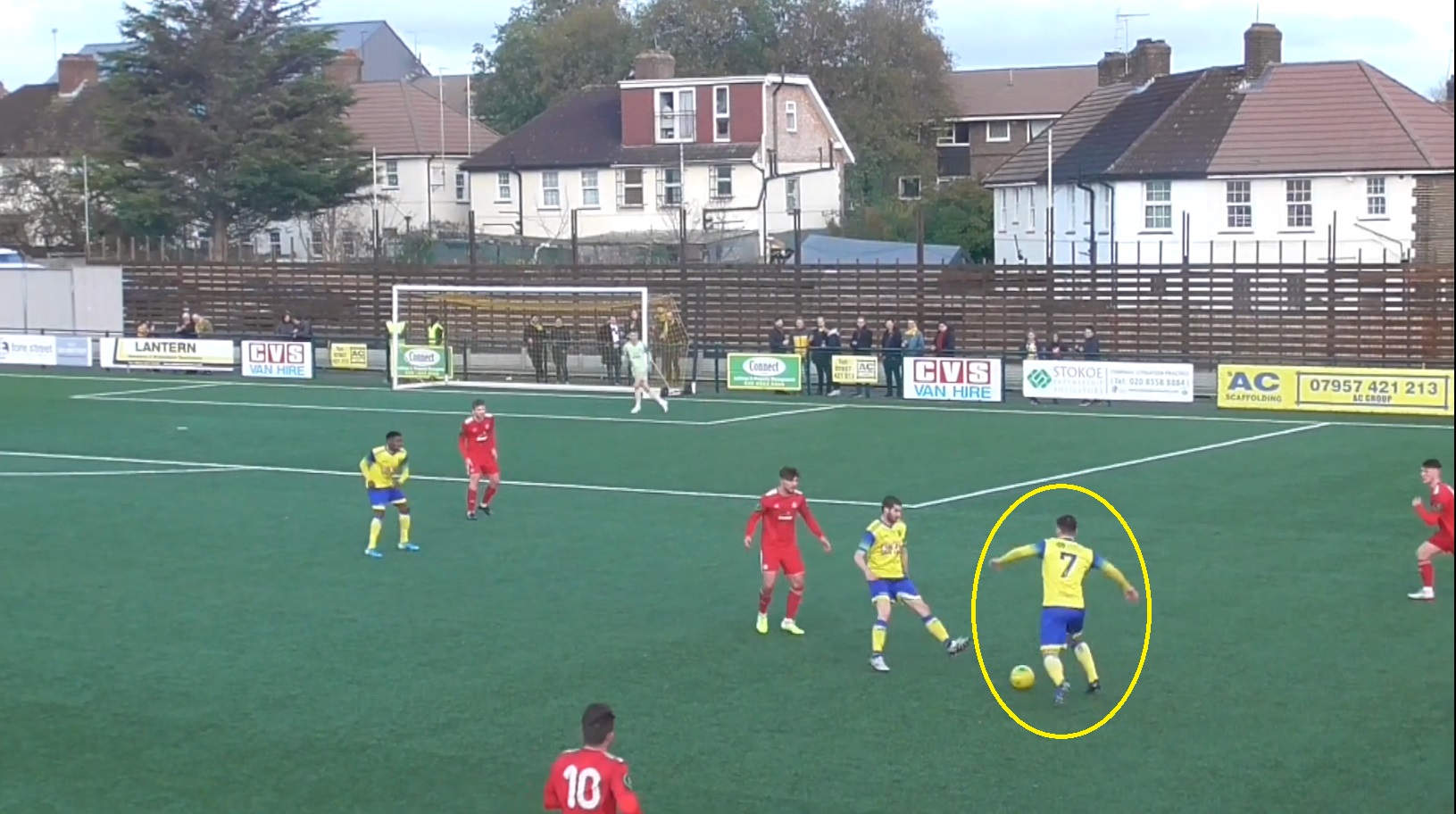 Chestionare cu variante de răspuns multiple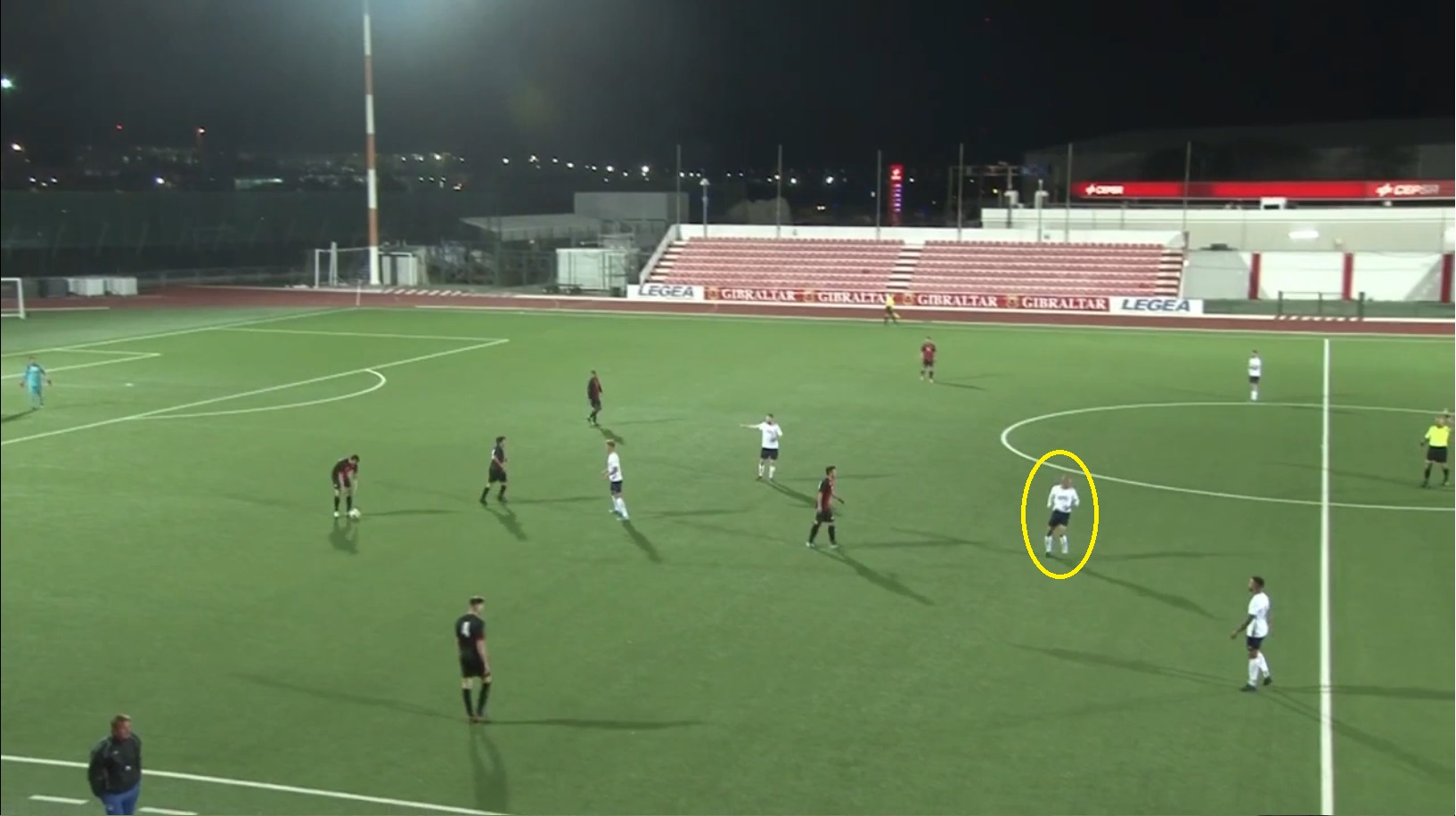 Multi-Choice Quiz's to test your observations and knowledge